Recent Posts
21
« Last post by Bogre on September 22, 2019, 06:39:26 PM »
You got it!
(closed)
22
« Last post by Hauwke on September 22, 2019, 06:23:10 PM »
There are ways of stuff, and this prevents that stuff from being a thing that happens if it should not happen.

This is my understanding of it.
23
« Last post by Nameless Face on September 22, 2019, 05:52:11 PM »
I am confuzzled.
24
« Last post by Veselka on September 22, 2019, 05:13:40 PM »
Sunday 9/22

7 pm Musical Knives in the Salarr pavilion

8pm Salarr Auctions Nobles and Commoners to run concurrent. Commoners Auction will be held in the Salarr Pavillion, with the Nobles event in the Oash pavillion.

(Note the auctions will take place shortly after Musical Knives and may run early if the event doesn't take that long, minus setup time)

10pm Kurac Auction with Kurac Event to follow
25
« Last post by LindseyBalboa on September 22, 2019, 04:40:28 PM »
It's just a toggle specifically for whether or not you're entering the game already wearing a gem, ie, declared as manifested.
26
« Last post by LindseyBalboa on September 22, 2019, 04:39:35 PM »
Right so can you tell me why it's not a positive solution? I am all for having more information about the players I play with. What they want or don't want to see. Makes my life a lot easier if am trying to facilitate something. The MUD operates 24/7, this isn't a tabletop, therefore automated systems such as this are very useful for all my aforementioned reasons.

Still trying to wrap my head around why you wouldn't want this information?

... why
would
you, though? We don't have player 'whois' information, and this is something that would fit in with the sort of game that had that. We don't have tells, or pages, OOC talk is almost non-existent. This "rp preference" sheet of whether someone wants to RP about storms or doesn't like eating animals just doesn't really fit into the theme of this particular game.
27
« Last post by X-D on September 22, 2019, 04:37:40 PM »
So...this is a state a player has to ask for before aping PC? IE request tool?
28
« Last post by Bogre on September 22, 2019, 03:58:44 PM »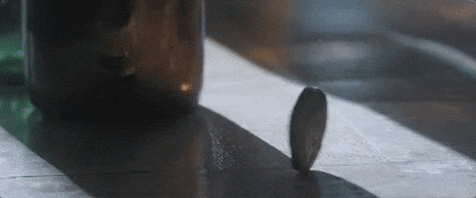 Howdy !
I'm looking for an interested person to weave some stories with me.
This will be a family role call, with some specific circumstances. If you think that you could have fun with a role laced with complexities, subtleties, and circumspection, yet with ample opportunity for solicitation and epiphany, than I'd be happy to talk to you through Discord or PM.
Some experience preferable, given the circumstances and likely restrictions.
29
« Last post by MeTekillot on September 22, 2019, 03:55:11 PM »
I didn't know bears could move that fast
30
« Last post by Bast on September 22, 2019, 03:29:36 PM »
P.S. please no baby objects. We have already been that road and learned Arm players can not be trusted with children objects