Recent Posts
11
« Last post by Barsook on March 27, 2020, 11:01:22 PM »
12
« Last post by Raptor_Dan on March 27, 2020, 10:57:50 PM »
Anyone watching Star Trek: Picard? you can see it free with 'GIFT' for a while, on the CBS app, thanks to Sir Patrick Stewart.
13
« Last post by tapas on March 27, 2020, 06:38:05 PM »
As a general rule, pvp in this game is a fucking gongshow. In about 15 years of playing I can't think of a single outcome that I thought was fun for the loser. And most often the loser of pvp lost because they roleplayed in some form or another. They visited the tablelands and got filled with arrows. They went to the tavern looking for interaction or they were on the wrong side of the law because of player choices.

I avoid it. I avoid conflict with other players in general because I do not trust that anyone is going to handle it in a responsible manner. I avoid clans now (unless i have ooc friends to back me up) because I can't trust players not to go full shitter and use the backroom approach.

In general, staff and players need to come up with better outcomes than: "Oops I roleplayed. Shouldn't have done that."
14
« Last post by Shabago on March 27, 2020, 04:30:55 PM »
Bump - to reflect the change of times.
15
Events are pretty well locked in place, now. Rumor board posts should be up this weekend.
16
« Last post by Shabago on March 27, 2020, 03:39:14 PM »
Greetings!

As the title states, there will be something going down in Luirs in three weeks time at 9pm server. There will be things happening sporadically - but not blatantly - between now and then to give you all a chance to figure out just what's happening. The team will be attempting to make this interesting/engaging for whatever walk of life your PC comes from, be it combat, political, thief or random tribal.

Hope to see you all there.

***EDIT***

Moved back one week to accommodate the Blood Market RPTs in Allanak. Title time is accurate. April 18th @ 9pm server.
17
« Last post by teacup on March 27, 2020, 03:05:46 PM »
This is apprx. 6 hours away!!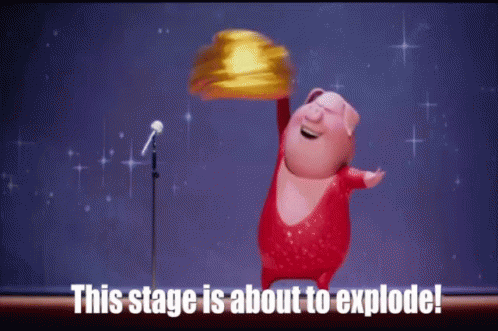 18
« Last post by Lotion on March 27, 2020, 12:20:00 PM »
Hmm looks like PMs are meant to be a substitute for PTs... okay I can run with that tbh
19
« Last post by Tuannon on March 27, 2020, 05:50:40 AM »
I am generally unimpressed when an outcome if PK, but that is not really anyone's fault.

In a perfect world I think flee vs threaten at equal skill should be a 50 / 50 with ties favouring the defender (flee) but you just can't do that with the codebase.

The only solution I can think of is to be mindful that some people prefer the code to save them and some their RP to save them. I think the code is fairer of the two personally as it is you vs defender win or lose.

My opinion is probably biased by some pretty average lock in deaths which I should have put a player complaint in about, but in my usual fashion didn't and just took a break.
20
« Last post by mansa on March 26, 2020, 10:48:34 PM »